Discover our new tubes !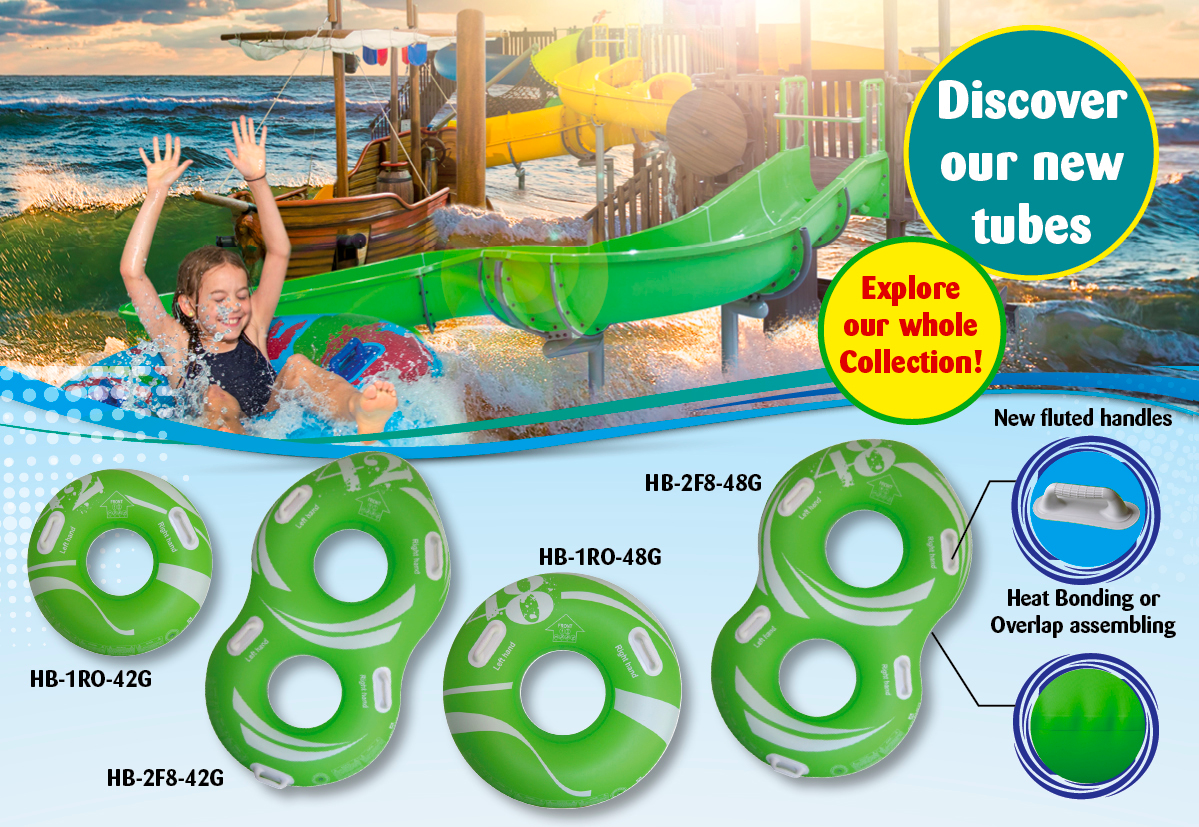 COVID-19 Considerations for Public Aquatic Venues.
In light of the exceptional situation, our thoughts go first to you customers and professionals in the sector who today are affected by the Covid-19.
Faced with the unprecedented situation that the Covid-19 epidemic represents today, and the questions that are yours, we have made available to you here below the main information provided by public authorities and professional organizations.
On May 9, the Centers For Disease Control and Prevention (CDC) released its Considerations for Public Pools, Hot Tubs, and Water Playgrounds during COVID-19. 
In addition, over the past few weeks, the World Waterpark Association (WWA) and European Waterpark Association (EWA) have posted their recommendations about visiting waterparks during COVID-19. 
We invite you to review the links under: WWA's "Aquatic Facility & Waterpark Reopening Considerations", EWA's "Two-Stage-Plan of the European Waterpark Association for the Reopening of Waterparks and Spas" and "Checklist Reopening" as well as the webinar hold on May 22 "Healthy and Safe Swimming At Public Aquatic Venues During The COVID-19 Pandemic," featuring representatives from the CDC and the CMAHC sharing their thoughts on the guidelines that were released. 
More than ever, we are listening to you and remain at your disposal, and remind you that you may contact us at any time for any question or additional information. 
https://www.waterparks.org/web/Tagged_Content/Hot_Topics/Coronavirus.aspx
https://www.ewa.info/wp-content/uploads/2020/04/Two-Stage-Plan-of-the-European-Waterpark-Association-for-the-Reopening-of-Waterparks-and-Spas-1.pdf
https://iaks.sport/news/ewa-two-stagephase-plan-and-checklist-re-opening-waterparks-and-spas
AQUATEC 
Europe wird vom 22. bis 24. September 2020 auf der IAAPA Expo Europe in London, United Kigdom, ausstellen.
Diese Veranstaltung wird von allen Fachleuten und Führungskräften aus den Bereichen Freizeit, Attraktionen, Tourismus und Unterhaltung erwartet.
Wir würden uns freuen, Sie auf unserem Stand 4001 begrüßen zu dürfen und Ihnen unsere Neuheiten persönlich präsentieren.